Speedway Motorsports hosts events across the major racing series including NASCAR, IndyCar Series, and NHRA. View more on our events page, or visit a track's site for a complete list.

Friday, June 12 -
Sunday, June 14, 2020
NASCAR Cup Series
UPDATE: The 2020 Toyota/Save Mart 350 has been cancelled. For more information, please click HERE.
Racing's biggest stars tackle the series' toughest track as NASCAR roars into wine country. Three packed days of NASCAR racing, entertainment, driver appearances, an aerial jet show, camping, food and more serve up an unforgettable kick-off to summer. Plus, back by popular demand, NASCAR gets back to its roots on the original 12-turn road course, including the infamous "Carousel" for the 2020 season.
Sunday, July 12, 2020
NASCAR Cup Series
The NASCAR Cup Series doesn't get any more competitive, any harder fought than at Kentucky. The Quaker State 400 presented by Walmart is recognized as one of the best battles on the circuit, and returns for the tenth time. 2:30 PM Eastern on PRN Radio Affiliates and FS1 Television.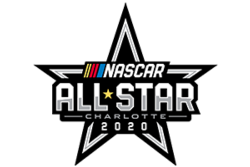 Wednesday, July 15, 2020
NASCAR Cup Series
NOTE: Options for fan entry to the NASCAR All-Star Race are being evaluated in consultation with local and state health officials, but no decisions have been finalized at this time.
The stars of the NASCAR Cup Series will battle under the lights at America's Home for Racing in a no-holds-barred clash for $1 million at the first-ever Wednesday night NASCAR triple-header on July 15.
Buckle up for a white-knuckled ARCA showdown at the General Tire 150 at 4:00 p.m. on FS1, as drivers like Hailie Deegan, Andy Seuss, Michael Self and Natalie Decker leave everything on the track.
Don't miss the NASCAR All-Star Open – a fender-banging, last-chance qualifier to fill out the field for the biggest All-Star event in sports! Who will race their way into the field for the big event? Find out when the green flag falls at 7:00 p.m. on FS1
The excitement meter will be pegged when the NASCAR All-Star Race goes green at 8:30 p.m. on FS1 Known for creating some of the most iconic moments in NASCAR history, a new chapter awaits.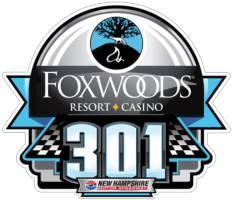 Sunday, August 2, 2020
NASCAR Cup Series
As part of NASCAR's revised 2020 schedule, the NASCAR Cup Series Foxwoods Resort Casino 301 at New Hampshire Motor Speedway has been postponed to August 2 and will be broadcast on NBCSN at 3 p.m. ET. Due to ongoing considerations with the pandemic, it's unclear at this time if fans will be allowed access to the rescheduled date.
The NASCAR Cup Series will take center stage providing exciting on-track action with the Foxwoods Resort Casino 301 on Sunday, August 2 at 3 p.m.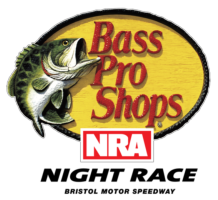 Saturday, September 19, 2020
NASCAR Cup Series
New In 2020 - America's Night Race is in the NASCAR Playoffs!
The campfires, the laughs, the racing, the music, the sights, smells and the check off your bucket list. Fierce clashes and heart-stopping finishes are hallmarks of the most popular race in NASCAR, and if history's any indication The Bass Pro Shops NRA Night Race is guaranteed to entertain guests with yet another epic battle inside the Last Great Colosseum! Join us at America's Night Race. See you in September 2020 for the playoffs. It's Bristol Baby!
Friday, September 25 -
Sunday, September 27, 2020
NASCAR Cup Series
See all of your favorite drivers in fabulous Las Vegas during the Fall NASCAR Weekend, Sept. 25-27, 2020. Fans can also experience the one-of-a-kind Neon Garage featuring live music and entertainment all weekend long. It's your up-close view of the garages from behind the glass and a great view of Victory Lane. Driver Introduction and Lucky 7 Preferred Parking Passes also are available. The event weekend includes the South Point 400 NASCAR Cup Series race, the Alsco 300 NASCAR Xfinity Series race, and the World of Westgate 200 NASCAR Gander RV & Outdoors Truck Series race, all of which will be finishing under the lights!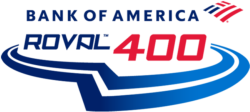 Sunday, October 11, 2020
NASCAR Cup Series
America's Home for Racing will be America's Home for NASCAR Playoff drama in October, when the Bank of America ROVAL™ 400 returns on Charlotte's world-renowned ROVAL™! The first road course race in the history of the NASCAR Cup Series Playoffs will see drivers duel door to door to win of one of racing's most illustrious events.
Kids' tickets in ALL Grandstands start at just $10 for children ages 13 and under. Secure your seats today to witness a Sunday drive like no other!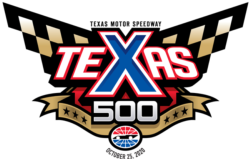 Sunday, October 25, 2020
NASCAR Cup Series
The NASCAR Cup Series drivers put it all on the line in their quest for the Playoffs. The Texas 500 is make or break for a chance to battle for the NASCAR Cup Series Championship.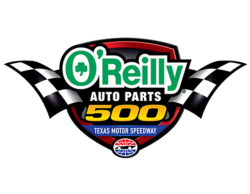 TBD
NASCAR Cup Series
The NASCAR Cup Series roars into Texas with the best drivers in the world with only one thing on their minds, locking themselves in to the Playoffs.