Speedway Motorsports hosts events across the major racing series including NASCAR, IndyCar Series, and NHRA. View more on our events page, or visit a track's site for a complete list.

TBD
NASCAR Cup Series
Postponed at this time. We will update when we know more! Thank you for choosing Bristol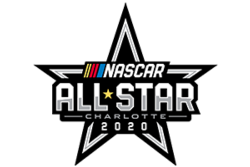 Saturday, May 16, 2020
NASCAR Cup Series
The stars of the NASCAR Cup Series will battle under the lights at America's Home for Racing in a no-holds-barred battle for $1 million. Before the green flag drops on the night's showpiece race, enjoy *NEW* for 2020 every ticket will have pre-race pit road access. Plus a pre-race concert featuring country music star Chris Janson! Don't miss the NASCAR All-Star Open – a fender-banging, last-chance qualifier to fill out the field for the biggest All-Star event in sports! Fans looking for a tailgate-like atmosphere in the stands can check out the Turn 4 Sun Deck. For all race-weekend questions, consult our Fan Tips – with advice from some of NASCAR's biggest stars!
Eligibility requirements for the NASCAR All-Star Race: 
Drivers who have won a points event in either 2019 or 2020 are eligible, as are drivers who have won a previous NASCAR All-Star Race and compete full time.
Drivers who have won a NASCAR Cup Series championship and compete full time also are eligible for the event.
Three drivers will join the field by winning one of three stages in the NASCAR All-Star Open (held prior to the NASCAR All-Star Race) 
One driver will also be added to the field by winning the Fan Vote.
Kids' tickets in ALL Grandstands start at just $10 for children ages 13 and under.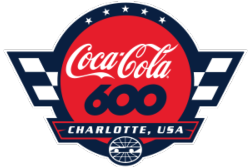 Sunday, May 24, 2020
NASCAR Cup Series
Rev up your Memorial Day weekend! Witness the historic 61st running of the Coca-Cola 600, NASCAR's toughest test of man and machine!
Tickets to the Coca-Cola 600 include additional fan-friendly entertainment including a spectacular salute to our military. With performances by the 82nd Airborne Chorus, and Lee Greenwood singing his trademark rendition of God Bless the USA.
Also included with your ticket a fantastic pre-race concert. After the stage clears and the green flag flies, sit back and enjoy the Coca-Cola 600 at America's Home for Racing, Charlotte Motor Speedway! Check out our Fan Tips courtesy of NASCAR stars to get you set for Race Day!
Kids' tickets in ALL Grandstands start at just $10 for children ages 13 and under.

Friday, June 12 -
Sunday, June 14, 2020
NASCAR Cup Series
Racing's biggest stars tackle the series' toughest track as NASCAR roars into wine country. Three packed days of NASCAR racing, entertainment, driver appearances, an aerial jet show, camping, food and more serve up an unforgettable kick-off to summer. Plus, back by popular demand, NASCAR gets back to its roots on the original 12-turn road course, including the infamous "Carousel" for the 2020 season.
Saturday, July 11, 2020
NASCAR Cup Series
The NASCAR Cup Series doesn't get any more competitive, any harder fought than at Kentucky. The Quaker State 400 presented by Walmart is recognized as one of the best battles on the circuit, and returns for the tenth time on Saturday, July 11, 2020 . Adult tickets start at just $69 and Kids 12 & Under are $10. Up to two $10 Kids Tickets per paid Adult Ticket. Excludes premium seating. Buy now with confidence with our Speedway Motorsports Weather Guarantee.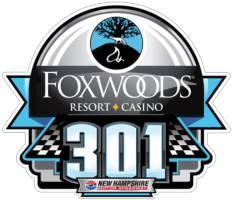 Sunday, July 19, 2020
NASCAR Cup Series
The Foxwoods Resort Casino 301 race weekend, July 17-19, features three days of exciting on-track action for one of New England's biggest parties of the summer. The NASCAR Cup Series will take center stage for the Foxwoods Resort Casino 301 on Sunday, July 19 at 3 p.m.
The weekend also features Doubleheader Saturday (July 18) with the NASCAR Xfinity Series racing in the Lakes Region 200 at 3 p.m. and the NASCAR Whelen Modified Tour racing in the Nor'Easter 100 at approximately 5:30 p.m., plus the NASCAR Cup Series drivers will take to "The Magic Mile" at 1:35 p.m. to qualify for Sunday's Foxwoods Resort Casino 301.
The Flat Track at New Hampshire Motor Speedway, located behind the North East Motor Sports Museum near the speedway's south entrance, will host Friday Night Dirt Duels presented by New England Racing Fuel, which will feature the Granite State Legends Cars and the USAC Dirt Midget Association on Friday, July 17.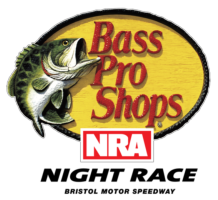 Saturday, September 19, 2020
NASCAR Cup Series
New In 2020 - America's Night Race is in the NASCAR Playoffs!
The campfires, the laughs, the racing, the music, the sights, smells and the check off your bucket list. Fierce clashes and heart-stopping finishes are hallmarks of the most popular race in NASCAR, and if history's any indication The Bass Pro Shops NRA Night Race is guaranteed to entertain guests with yet another epic battle inside the Last Great Colosseum! Join us at America's Night Race. See you in September 2020 for the playoffs. It's Bristol Baby!
Friday, September 25 -
Sunday, September 27, 2020
NASCAR Cup Series
See all of your favorite drivers in fabulous Las Vegas during the Fall NASCAR Weekend, Sept. 25-27, 2020. Fans can also experience the one-of-a-kind Neon Garage featuring live music and entertainment all weekend long. It's your up-close view of the garages from behind the glass and a great view of Victory Lane. Driver Introduction and Lucky 7 Preferred Parking Passes also are available. The event weekend includes the South Point 400 NASCAR Cup Series race, the Alsco 300 NASCAR Xfinity Series race, and the World of Westgate 200 NASCAR Gander RV & Outdoors Truck Series race, all of which will be finishing under the lights!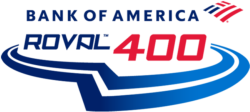 Sunday, October 11, 2020
NASCAR Cup Series
America's Home for Racing will be America's Home for NASCAR Playoff drama in October, when the Bank of America ROVAL™ 400 returns on Charlotte's world-renowned ROVAL™! The first road course race in the history of the NASCAR Cup Series Playoffs will see drivers duel door to door to win of one of racing's most illustrious events.
Kids' tickets in ALL Grandstands start at just $10 for children ages 13 and under. Secure your seats today to witness a Sunday drive like no other!