Speedway Motorsports hosts events across the major racing series including NASCAR, IndyCar Series, and NHRA. View more on our events page, or visit a track's site for a complete list.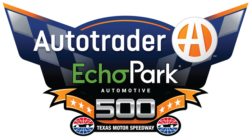 Sunday, October 17, 2021
NASCAR Cup Series
The NASCAR Cup Series drivers put it all on the line in their quest for the Playoffs. The Autotrader EchoPark Automotive 500 is make or break for a chance to battle for the NASCAR Cup Series Championship.