Speedway Motorsports hosts events across the major racing series including NASCAR, IndyCar Series, and NHRA. View more on our events page, or visit a track's site for a complete list.
Sunday, July 12, 2020
NASCAR Cup Series
The NASCAR Cup Series doesn't get any more competitive, any harder fought than at Kentucky. The Quaker State 400 presented by Walmart is recognized as one of the best battles on the circuit, and returns for the tenth time. 2:30 PM Eastern on PRN Radio Affiliates and FS1 Television.
In the wake of the COVID-19 pandemic, ALL July 2020 NASCAR races at Kentucky Speedway will take place without spectators in attendance as part of NASCAR's effort to bring live competition back to a worldwide broadcast audience.
Wednesday, July 15, 2020
NASCAR Cup Series
In a NASCAR season marked by historical firsts, the 36th running of the NASCAR All-Star Race will move 159 miles northwest from Charlotte Motor Speedway to the World's Fastest Half-Mile, Bristol Motor Speedway, for the first time. The July 15 prime-time race will include fans in attendance at a Speedway Motorsports facility for the first time since the onset of the coronavirus pandemic.
Fans won't want to miss this historic event as this year's all-star event marks just the second time it has been run at a facility other than Charlotte Motor Speedway, joining Atlanta Motor Speedway, which hosted the event in 1986.
With no points on the line and $1 million to the winner, the NASCAR All-Star Race is traditionally one of the most wildly unpredictable events of the season. Historic moments include One Hot Night, the Pass in the Grass and Dale Earnhardt Jr.'s improbable win as a rookie 20 years ago and so many more.
Existing NASCAR All-Star Race ticket holders should follow the link below to start their exchange process. Customers without current All-Star tickets should select the Buy Now option below.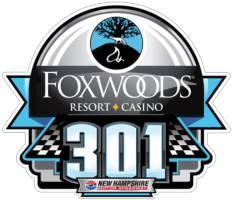 Sunday, August 2, 2020
NASCAR Cup Series
The NASCAR Cup Series Foxwoods Resort Casino 301, originally scheduled for Sunday, July 19, has been postponed to Sunday, August 2 at 3 p.m. ET on NBCSN, Sirius XM NASCAR radio and PRN affiliates worldwide.
New Hampshire Governor Chris Sununu has approved a comprehensive action plan to allow fans to attend the rescheduled Foxwoods Resort Casino 301. The grandstands and suites at "The Magic Mile" will be open to race fans subject to social distancing requirements and additional health and safety protocols.
New Hampshire Motor Speedway's modified protocols will include: social distancing in the grandstands and concession lines; enhanced cleaning and sanitation in high-touch, high-traffic public areas; added hand sanitizer stations; limited guests in suites; and infield admission for race team and operational personnel only.
Fans will be allowed to bring food and unopened beverages in a soft-sided clear bag no larger than 14x14x14 inches (no glass). Standard coolers will be prohibited to limit interpersonal contact at security checkpoints. Cash will not be accepted at this event, however, credit, debit and Apple Pay will be the accepted forms of payment at concessions and any point of sale locations. Speedway Motorsports and NASCAR will continue to adapt and improve procedures to ensure they are effective and can be scaled to support increasing the number of fans in the future.
Free parking will be available in the S1, S2, S3 and S9 lots on August 2. There will be no trams, camping or open bath houses for this event.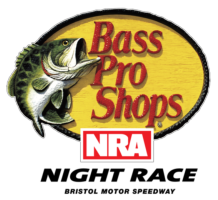 Saturday, September 19, 2020
NASCAR Cup Series
New In 2020 - America's Night Race is in the NASCAR Playoffs!
The campfires, the laughs, the racing, the music, the sights, smells and the check off your bucket list. Fierce clashes and heart-stopping finishes are hallmarks of the most popular race in NASCAR, and if history's any indication The Bass Pro Shops NRA Night Race is guaranteed to entertain guests with yet another epic battle inside the Last Great Colosseum! Join us at America's Night Race. See you in September 2020 for the playoffs. It's Bristol Baby!
Friday, September 25 -
Sunday, September 27, 2020
NASCAR Cup Series
See all of your favorite drivers in fabulous Las Vegas during the Fall NASCAR Weekend, Sept. 25-27, 2020. Fans can also experience the one-of-a-kind Neon Garage featuring live music and entertainment all weekend long. It's your up-close view of the garages from behind the glass and a great view of Victory Lane. Driver Introduction and Lucky 7 Preferred Parking Passes also are available. The event weekend includes the South Point 400 NASCAR Cup Series race, the Alsco 300 NASCAR Xfinity Series race, and the World of Westgate 200 NASCAR Gander RV & Outdoors Truck Series race, all of which will be finishing under the lights!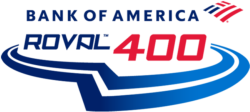 Sunday, October 11, 2020
NASCAR Cup Series
America's Home for Racing will be America's Home for NASCAR Playoff drama in October, when the Bank of America ROVAL™ 400 returns on Charlotte's world-renowned ROVAL™! The first road course race in the history of the NASCAR Cup Series Playoffs will see drivers duel door to door to win of one of racing's most illustrious events.
Kids' tickets in ALL Grandstands start at just $10 for children ages 13 and under. Secure your seats today to witness a Sunday drive like no other!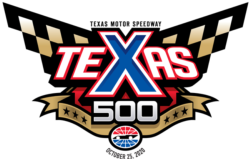 Sunday, October 25, 2020
NASCAR Cup Series
The NASCAR Cup Series drivers put it all on the line in their quest for the Playoffs. The Texas 500 is make or break for a chance to battle for the NASCAR Cup Series Championship.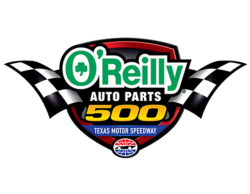 TBD
NASCAR Cup Series
The NASCAR Cup Series roars into Texas with the best drivers in the world with only one thing on their minds, locking themselves in to the Playoffs.