Speedway Motorsports hosts events across the major racing series including NASCAR, IndyCar Series, and NHRA. View more on our upcoming events page, or visit a track's site for a complete list.

Sunday, June 11, 2023
NASCAR Cup Series
The stars of the NASCAR Cup Series, including 2022 Sonoma winner Daniel Suarez and Elk Grove native Kyle Larson, return to wine country for the Toyota/Save Mart 350. Weekend festivities include:
Pre-race concert performed by DJ Diesel
Pre-race air show
Remember, all tickets are DIGITAL and can be downloaded straight from the official Sonoma Raceway app. See our Mobile Tickets page for instructions.
*Festivities subject to change.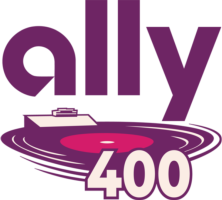 Sunday, June 25, 2023
NASCAR Cup Series
It's a Nashville NIGHT RACE at Nashville Superspeedway for the Ally 400 NASCAR Cup Series race on June 25th! Don't miss the guitars and fast cars in Music City!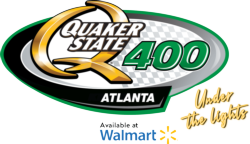 Sunday, July 9, 2023
NASCAR Cup Series
NIGHT RACING returns to Atlanta Motor Speedway when the stars of the NASCAR Cup series make a second trip to the track in 2023 for the Quaker State 400 available at Walmart!  
Details regarding the full weekend schedule for NASCAR's second of two 2023 weekends at Atlanta, will be released at a later date.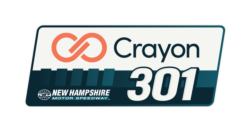 Sunday, July 16, 2023
NASCAR Cup Series
New England's only NASCAR weekend is July 14-16 at New Hampshire Motor Speedway! The NASCAR Cup Series will make its traditional mid-summer visit to "The Magic Mile" on Sunday, July 16 for the Crayon 301. Adult tickets start at just $59 while kids 12 & under are only $10!
The Crayon 301 NASCAR Cup Series race will be broadcast live at 2:30 p.m. ET on USA, PRN & SiriusXM.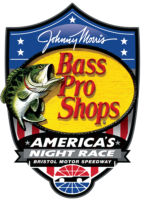 Saturday, September 16, 2023
NASCAR Cup Series
The famed Night Race Returns to Bristol Sept. 16, 2023 for the NASCAR Playoffs. Be a part of the most popular race in NASCAR.
Sunday, September 24, 2023
NASCAR Cup Series
NASCAR Cup Series drivers put it all on the line in their quest to secure an iconic win in the Lone Star State. The Autotrader EchoPark Automotive 400 is a chance for the remaining Playoffs drivers to make their mark and punch their ticket one step closer to the promised land ... a Cup Series championship.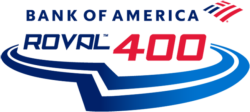 Sunday, October 8, 2023
NASCAR Cup Series
The drama of the NASCAR Playoffs descends on America's Home For Racing for the sixth time! Don't miss any of the pre-race entertainment before the stars of the NASCAR Cup Series duel for ROVAL™ supremacy!
Kids 12 and under get in for just $10!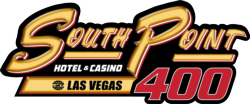 Sunday, October 15, 2023
NASCAR Cup Series
See all of your favorite drivers during the 2023 Fall NASCAR Weekend in fabulous Las Vegas, Oct. 14-15. The weekend features the South Point 400 NASCAR Cup Series playoff race on Sunday, Oct. 15, and the Alsco Uniforms 302 NASCAR Xfinity Series playoff race on Saturday, Oct. 14. Get your tickets today!